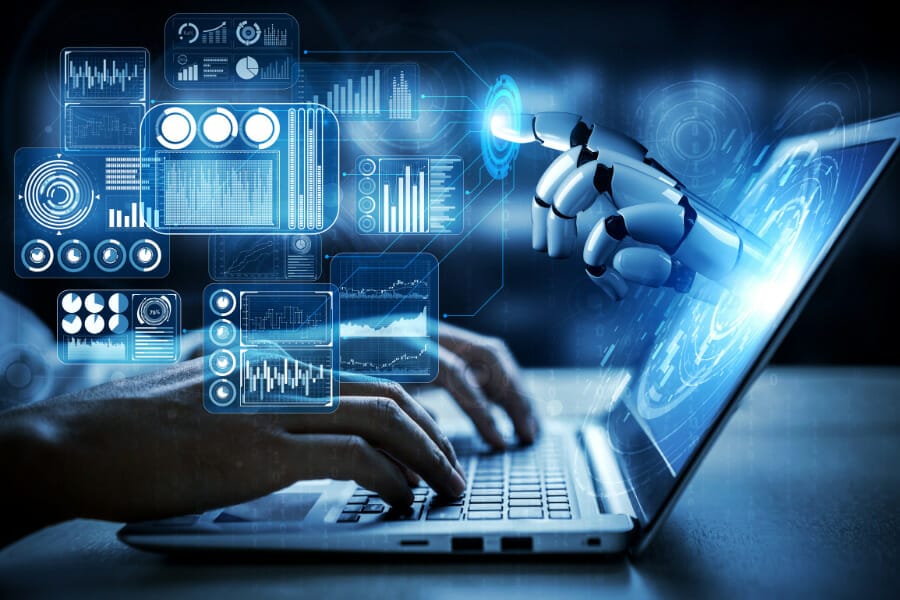 Welcome to the world of expense management, where the old ways of keeping track of receipts and spreadsheets are being swept away by innovative technologies and changing workplace dynamics. Within this article, we'll dive into the current trends in expense management and explore some realistic predictions for the future.
So, fasten your seatbelts, because the world of expense management is evolving at a lightning pace!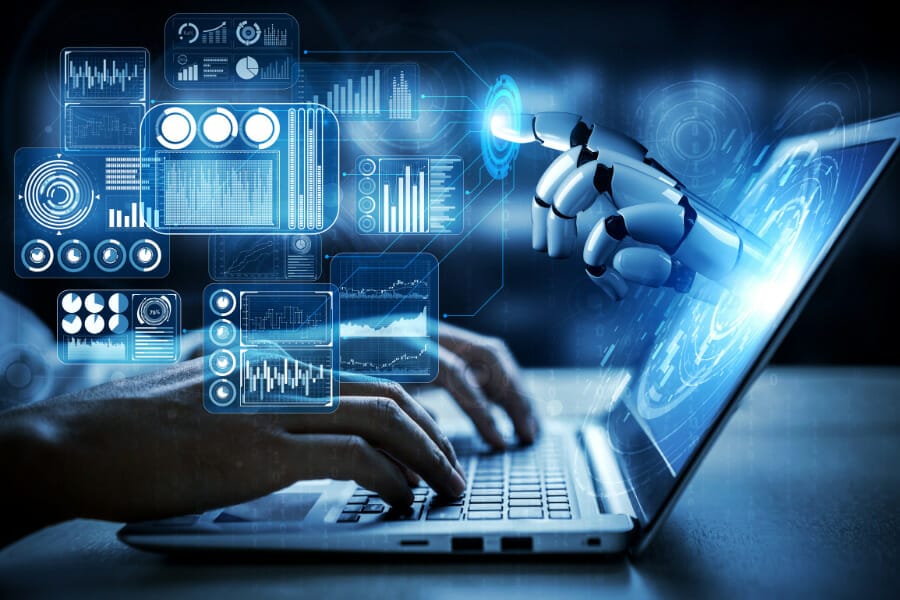 Current Expense Management Trends
The Rise of Mobile Apps
One of the most notable trends in expense management is the increasing reliance on mobile apps. In today's fast-paced business environment, employees and finance teams are turning to mobile apps for managing expenses on the go.  According to a survey by Certify, mobile apps accounted for 54% of expense report submissions in 2021, a significant increase from previous years. Automation tools, such as expense tracking software and mobile apps, help streamline expense reporting, reduce errors, and save time for both employees and finance teams.
With the increasing prevalence of remote work, mobile expense management has become crucial. So much so that 45% of expense reports are now submitted through mobile devices. Mobile apps make it convenient for employees to capture receipts on the go and submit expenses from anywhere, ensuring that business operations continue smoothly.
Integrations with Financial Systems
Seamless integration with financial systems like accounting software is becoming a standard requirement for expense management solutions. This integration not only reduces manual data entry but also provides real-time insights into financial health, as a result, 82% of organisations now consider integration capabilities a top priority when choosing an expense management tool.
AI and Machine Learning
Automation and artificial intelligence are transforming expense management. AI-powered tools can scan receipts, categorise expenses, and even detect policy violations, saving time and reducing errors. This not only streamlines the expense reporting process but also enhances compliance.
Expense data is a goldmine of information for businesses. Companies are increasingly using advanced analytics to gain insights from expense data. This helps in identifying cost-saving opportunities and making informed decisions.  Gartner predict that by 2025 80% of organisations will use expense analytics tools to drive business value from their expense data.
Sustainable Expense Management
Sustainability is not just a buzzword; it's a core concern for many businesses and expense management is no exception. Companies are adopting eco-friendly practices from encouraging employees to choose sustainable travel options and expense items, to reducing paper usage and choosing eco-friendly vendors. Sustainable expense management not only reduces the environmental impact but also cuts costs in the long run.
Remote Work and Digital Transformation
The COVID-19 pandemic accelerated the adoption of remote work, which in turn, impacted expense management. Companies had to adapt quickly, embracing digital solutions to track expenses in a distributed work environment. With remote work becoming a more permanent fixture in many organisations, the need for digital and cloud-based expense management tools is likely to continue growing.
What does the future hold?
The App Revolution
The future of expense management is undoubtedly mobile. As more businesses and employees embrace remote work and flexible schedules, the use of expense management apps will continue to rise. It's predicted that by 2025, 75% of businesses will primarily use mobile expense management apps to track and report expenses.
A Paperless Future
The days of paper receipts and manual data entry are numbered. Digital receipts, e-invoicing, and other paperless solutions will become the standard. By 2025, it's projected that 90% of businesses will have completely eliminated paper-based expense processes, reducing administrative overhead and environmental impact.
Instead, the future holds exciting possibilities for AI in expense management. AI will not only automate routine tasks but also provide advanced insights. Predictive analytics will become more prevalent, helping organisations forecast expenses and optimise budgets. For instance, AI may predict when equipment maintenance is needed or when travel costs might increase due to external factors like weather conditions or fuel prices.
Blockchain for Expense Verification
Blockchain technology may revolutionise expense verification and fraud prevention. By creating an immutable ledger of all financial transactions, companies can ensure the authenticity and security of expense data. This could simplify audits and reduce the risk of fraudulent expense claims.
Blockchain technology will enhance expense verification and transparency. With blockchain, expenses can be securely and immutably recorded, reducing the risk of fraud. A study by PwC suggests that 40% of businesses will adopt blockchain for expense management by 2027.
Enhanced Employee Experience
Employee experience will remain a focal point in expense management. Companies will continue to invest in user-friendly expense management solutions that empower employees. Gamification elements may be introduced to encourage responsible spending and compliance with expense policies.
Expense policies will become more dynamic and automated. Machine learning algorithms will gelp enforce policies by flagging non-compliant expenses in real-time. By 2024, it's projected that 60% of companies will use AI-driven policy enforcement in their expense management systems.
Global Expansion
As businesses expand globally, the need for cross-border expense management solutions will grow. Multi-currency and language support will become standard features in expense management tools. By 2030, it's estimated that 80% of businesses with international operations will rely on specialised global expense management solutions.
The global expense management market id poised for substantial growth. According to MarketsandMarkets, the market size is expected to reach $3.1 billion by 2026, with a compound annual growth rate (CAGR) of 7.6% from 2021 to 2026. This growth reflects the increasing adoption of advanced expense management solutions across various industries.
In Summary
It's clear that the future of expense management is bright and promising. With technology driving efficiency and sustainability, businesses can look forward to smoother, more cost-effective operations. As AI, blockchain, and emerging technologies become integral to expense management, organisations should stay agile and adapt to these trends to stay competitive in the ever-evolving business landscape. The journey to smarter, more efficient expense management is well underway, and its an exciting one to watch unfold.
Stay ahead of the curve, and find out how an expense management solution can revolutionise your business. Get in touch.